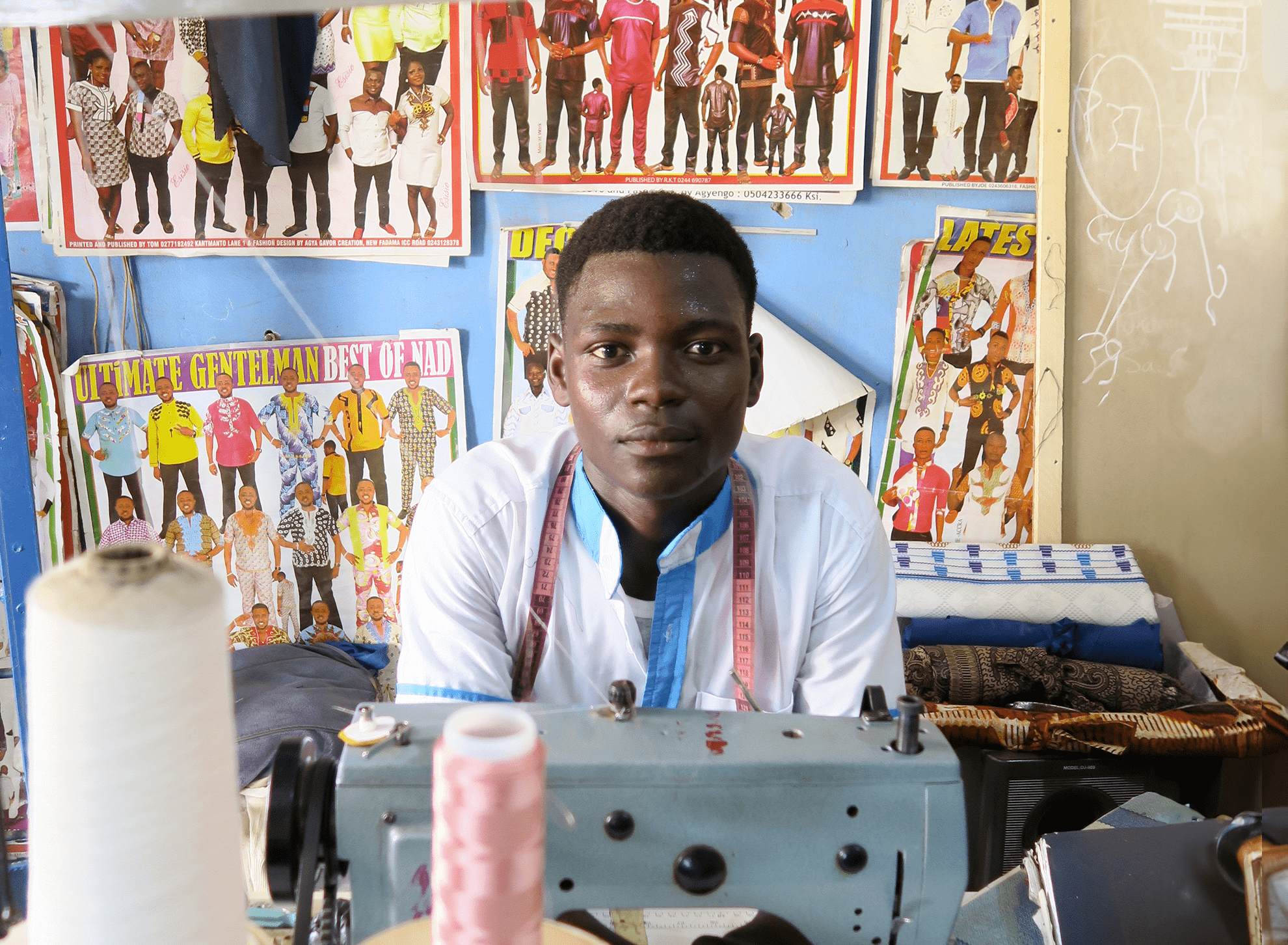 The project includes 29 vocational workshops in 5 prisons in Togo (Kara, Kpalimé, Lomé, Vogan, Aného). It also includes improved prison conditions, post-incarceration support, family mediation and support for prisoners' wives.
350 inmates and 30 inmates' wives
Togo's prisons are notorious for their deplorable detention conditions. The average occupancy rate exceeds 165%. This prison overcrowding is largely due to the absence of a genuine reintegration policy, and therefore to a high rate of recidivism.
Since 2010, our local partner Fraternité des Prisons du Togo has been running training workshops in Togolese prisons. We joined them in 2016 to develop these activities (notably via the creation of new workshops, the setting up of cooperatives managing the income generated by the sale of items produced in workshops, and support for prisoners' wives and ex-prisoners).
Thanks to this vocational training and reintegration support, the recidivism rate of project beneficiaries has been significantly reduced (under 10%) compared to non-beneficiary inmates (over 60% recidivism rate).
350 inmates/year trained in 29 workshops (sewing, hairdressing, weaving, shoemaking, jewelry, etc.) in 5 prisons.
Sales of workshop products
5 exhibition and sales boutiques in the prisons, 2 external boutiques in the towns of Tsévié and Kpalimé, as well as sales stands in markets, etc., enable us to sell items produced by prisoners in our workshops. Cooperatives manage these sales.
Support for prisoners' wives
30 to 50 women prisoners a year are trained in entrepreneurship and income-generating activities (IGA)
These women also receive interest-free loans to develop their IGAs and participate in the sale of their husbands' produce.
Improving detention conditions
5 care units (pharmacies) are set up and supplied with the necessary medicines
350 food kits (rice, tomatoes, sardines, soap) distributed to prisoners every month
50 to 70 inmates/year are supported on leaving prison (apprenticeships or business start-ups).
10 monthly visits are made to the families of detainees to encourage family reintegration (family mediation).
Discover the RTS report on our project
and here is the local version from Togo